Legwork Dental Marketing And Patient Communications
Drive more patients to your dental practice by integrating your software, dental marketing, websites, and office phones with dental communication software.

Grow Your Dental Practice By Attracting and Delighting Patients
Get Dental Marketing Insights
View reports on your practice's growth, patient demographics, web stats, and the performance of patient email campaigns.
Reach Prospective Patients
Get more dental patients through dental communication software that combines strategic digital ad campaigns with a dental website that delivers contacts directly to Legwork software.
Boost Patient Experience
Reduce phone calls by enabling your dental patients to schedule 24/7 via online booking, streamlining your front office too!
Get The Features Your Practice Needs
Legwork Calendar: Manage your work and patients by filtering for day, provider, or location.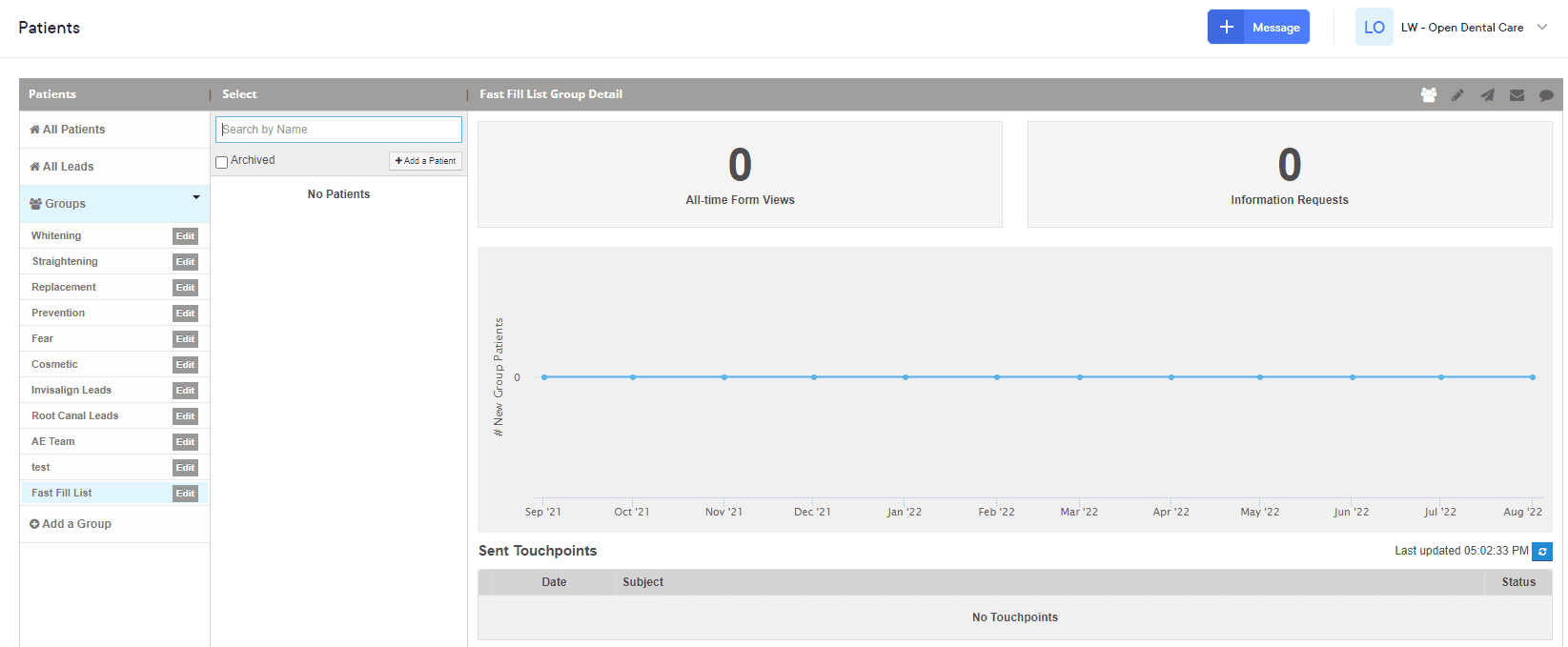 Patient & Prospect Details in One Place: Send segmented messages to patients and prospects based on expressed procedure interest.
Two-Way Text Conversations: Send and receive two-way texting directly from your dashboard.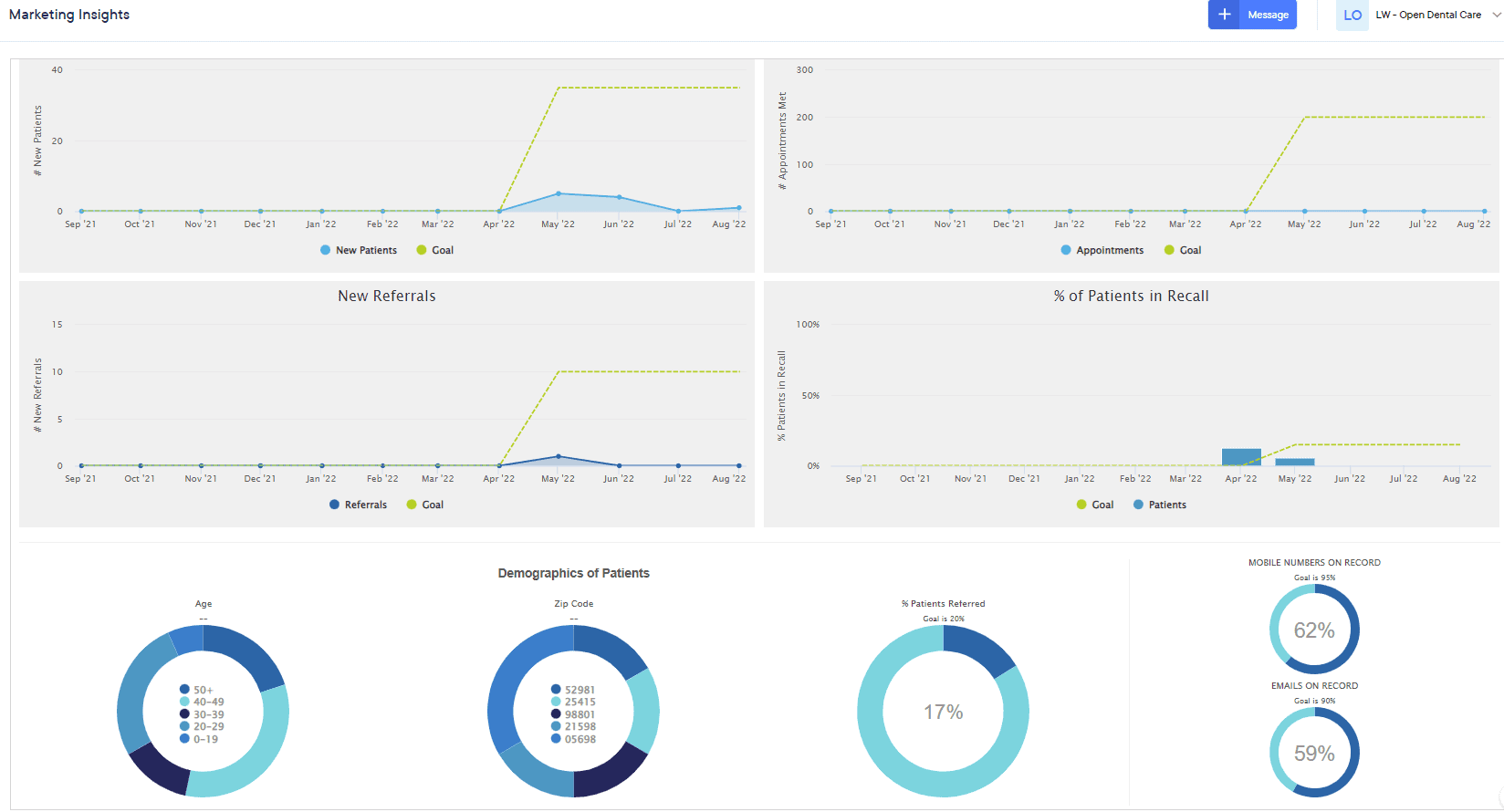 Dental Marketing Software Metrics: View at-a-glance reports showing new patients, referrals, and more!
Built-In Texting & Emailing Marketing: Get an overview of delivery stats and create personalized patient campaigns.
Legwork Website Stats: View web traffic sources and overall performance of your dental website.
Legwork Software
Support the entire patient journey with dental communication software that helps from prospect to patient.
Features
Reviews
Two-Way Texting
Dental Appointment Reminders Learn More
Fast Fill
Net Promoter Score (NPS)
Referral Program
Treatment Opportunities
Teledentistry
Dental Websites
Legwork software integrates seamlessly with our websites for capturing patients' and prospects' information through web-based assessments, convenient online booking, and digital patient forms.
Features
Online Appointment Booking
Patient Assessments
Paperless Forms
Patient Portal
VoIP Phones
Equip your team with a VoIP phone system that you can manage from anywhere!
Features
Cloud-Based
Drag-and-Drop Call Flow
Call Pop-Up
Two-way Texting, Emails, and Fax Integration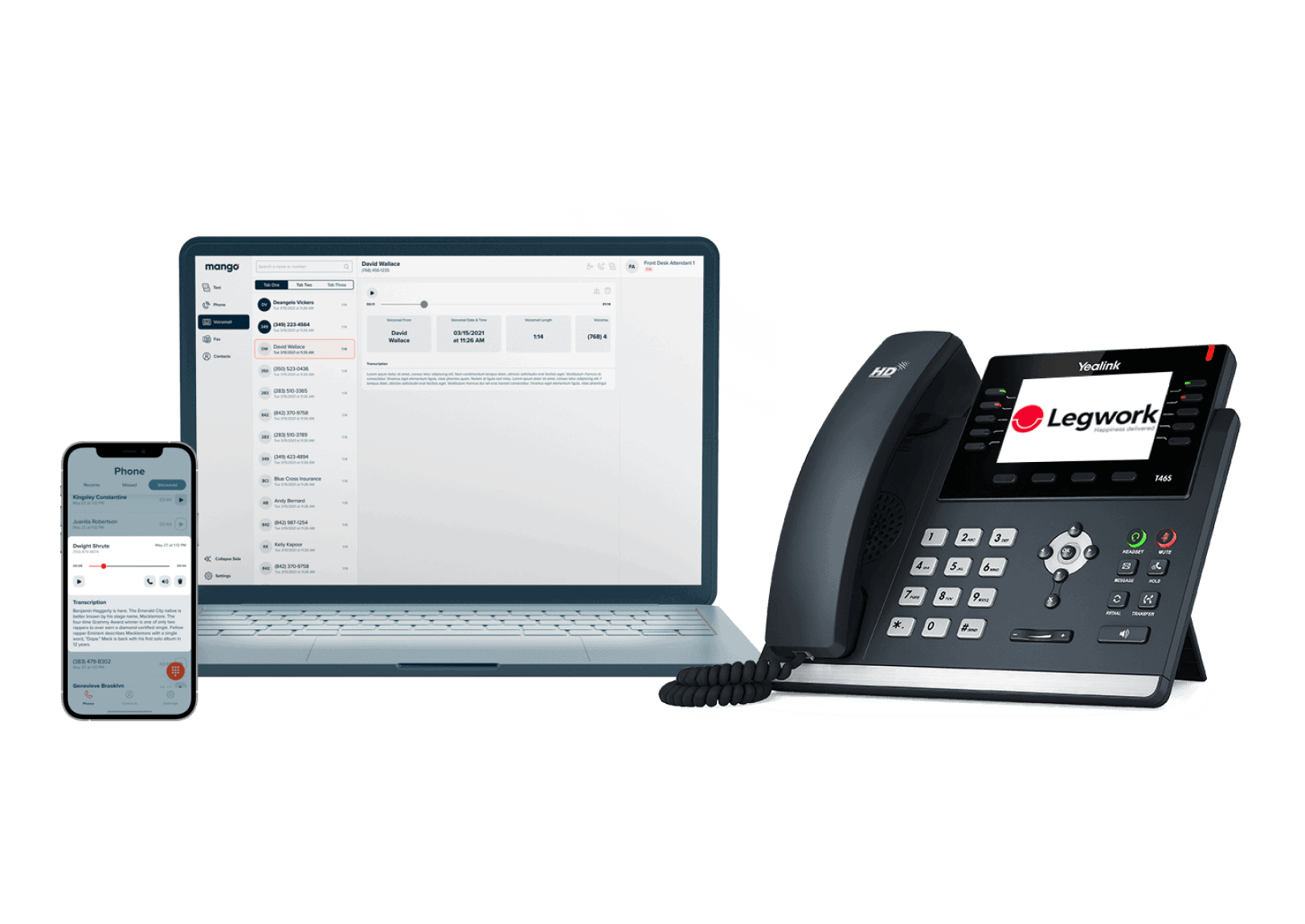 Digital Marketing
Attract new patients through digital ads, engaging content, and an up-to-date web presence.
Legwork Add-on Marketing Features:
Digital Advertisement
Listings
Campaigns
SUCCESS STORY: GRILLO ROBECK DENTAL
Discover How Legwork Supports Dental Practice Growth!
"Automated marketing takes a huge load off our minds and syncs vital components that drive attraction to our practices."
Resources
Continue Learning
How can our innovative dental software solutions help you?